PARTNERS AND SPONSORS 2014
Principal partner:
The City of Lodz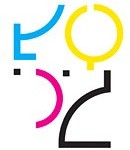 Łódź is an important city in Poland and also in Europe. In the recent years, an identity of Lodz as a city of culture has been created. The city of unique historical and cultural inheritance, constantly changing and developing offers a variety of image. Former avant-garde and artistic experiment centre becomes a modern art centre. Museums look after the heritage of pre-war artists and young works of art change postindustrial interiors into avant-garde art centers. Growing every year calendar of Lodz festivals, became a cultural "brand" of our city – " Festival Lodz". Light. Move. Festival. is an excellent tool to promote the city, history of architecture and its heritage. City of Łódź since first edition of LMF support "Lux Pro Monumentis" foundation in organize festival actions.
Strategic partners:
Philips Lighting Poland

Philips is more than just a company name – it's a brand that promises an experience to people. Whether it was lighting lives in 1891 when we introduced our first incandescent light bulb, to saving lives with the HeartStart defibrillator, people have always been at the heart of Philips.
At Philips, our mission is to improve people's lives through meaningful innovation.
ANGORA Magazine
Angora is a weekly press review which publication began in 1990.

Over the years the weekly became a leader in paid circulation of socio-political press.
Each issue encloses editorials such as columns, comments, interviews and an extra section for kids, Angorka. Since the first edition of the festival Angora acts consistently as cultural patron of Lodz, offering the Foundation knowledge, experience and positive energy!
Partner:
National Center for Culture
National Center for Culture (Polish: Narodowe Centrum Kultury) is a national, cultural institution, which statutory goal is making efforts to support development of culture in Poland. Main objective of National Center for Culture is cultural education, nurturing interest in culture and art, developing and professionalizing the cultural sector, promoting national heritage as a part of European cultural heritage and maintaining and popularising national and state traditions.
Project partners:
Voivodeship Fund of Environmental Protection and Water Management in Lodz

Voivodeship Fund of Environmental Protection and Water Management in Lodz is a local government entity. The mission of the Fund is to financially support regional undertakings intended for environmental protection and respecting its value. It operates on the basis of the principle of sustainable development.

The 4th edition of the Festival is funded directly from financial resources of the Fund for Environmental Protection and Water Management in Łódź within the scope of artistic ACTIVITIES : dedicated high-tech 3D mappings, large format projections with the ecological message, implementation of ecological artistic and interactive installation with educational subject of proclaiming the knowledge about the rivers of Łódź, and organization of scientific conference held during this edition of the Festival of Kinetic Art of Light.
The amount of donation reached 130 000 pln. The total cost of the tasks within the scope of the Fund donation is valued at 153 000 pln
"Lodzkie promuje"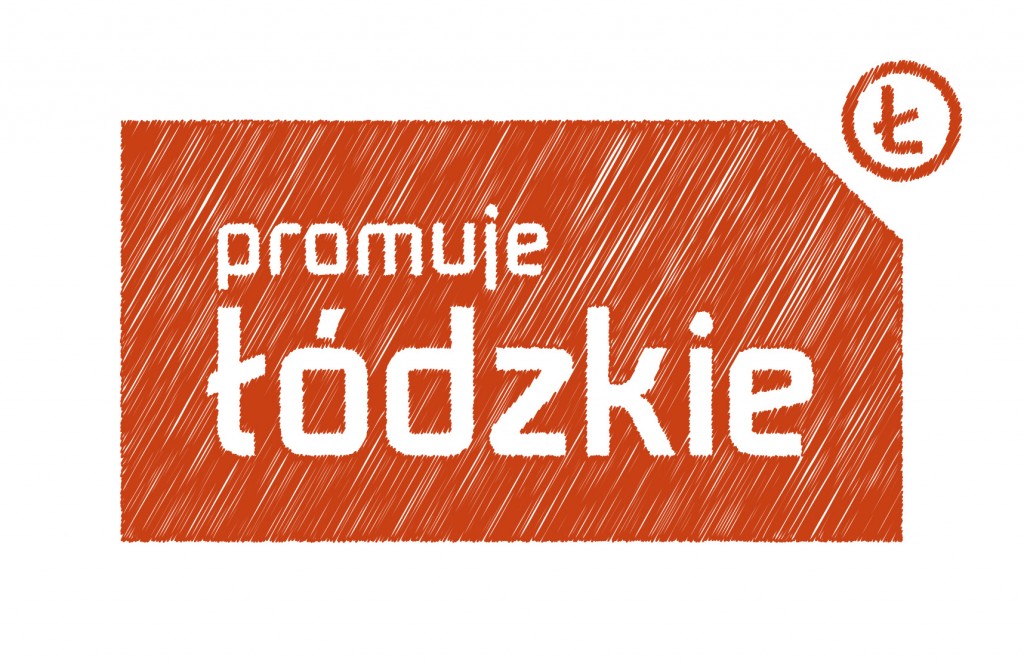 "Lodzkie promuje" is a main slogan of a new campaign organized by Office of the Marshal of the Voivodeship. The campaign aims to promote the region and its tourist attractions. A distinctive logo – clothing tag – refers to textile traditions of Lodz.
Project patrons:
PGNiG
Polish Oil and Gas Company (PGNiG SA) is a company listed on the stock

exchange in the index of the largest Polish companies (WIG 20), engaged in the exploration and production of natural gas and crude oil. By the key companies PGNiG also imports, storages, sales and distributes gas and liquid fuels.
Rossmann
Rossmann has been running its business in Poland for 21 years. Its first store was opened
in Łódź at Piotrkowska Street.


From the very beginning of its activity Rossmann strongly has identified itself with the spirit of the city. Rossmann maintaines its headquarters and major logistic center in Łódź. This is also the only place with unique drugstore with the Zone of Beauty prospers. Company has more than 930 stores in Poland. It provides the variety of 16 thousand products and 800 brands, including their own 35 brands.
Sponsors:
Fujitsu
Fujitsu Global Delivery Center in Łódź was opened in 2009. It plays a key role in the global
service network of Fujitsu. It offer a wide range of service:s Service Desk, RIM, R & D and the Shared Services Centre, both for its global customers, and the internal structures of Fujitsu.
Drukarnia Prasowa S.A.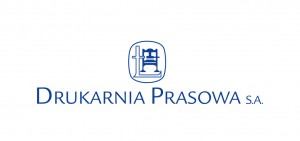 Drukarnia Prasowa S.A.is a Lodz-based printing house with a decades-long tradition. It specializes in roll-offset printing and offers a wide variety of products, such as newspapers, magazines, catalogues, leaflets, flyers, brochures, folders and posters.
Astaldi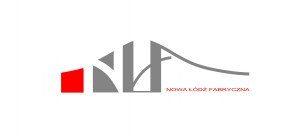 Astaldi is an international construction group with a leading position in Italy and ranked, by revenue, among the top 100 International Contractors. Astaldi focuses on transport, water and energy infrastructure, industrial and general constructions. The company acts primarily as EPC Contractor, as well as Concessionaire.
Astaldi is a member of a consortium responsible for construction of a multi-modal Łódź Fabryczna Station. It is also modernizing the railway route connecting Lodz to Warsaw.
 f
Associated Partners:
Bielecki Art Foundation
Established in 2009, the Bielecki Art Foundation is an institution creating and supporting projects in the wide area of ​ culture, helping talented young people to start their adult artistic life.
Syzan
Syzan company specializes in designing stage lighting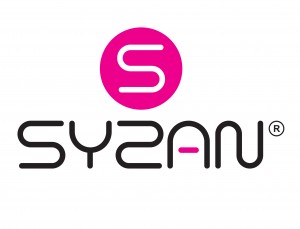 installations. It rents, sells and installs lighting and sound systems. The company has an experienced producers team and well-equipped technical facilities. At the same time the company develops activities including creation and realization of events for business clients as well as cultural and social events.
d
Novotel Łódź Centre Hotel

Novotel Łódź Centre Hotel shows a new generation of comfort. It combines functional interiors, modern design and innovative technology. The hotel is located in the heart of Lodz, in the neighborhood of major tourist attractions, including the famous Piotrowska Street. It is well connected with the airport, the railway station and business parts of the city,
Kamikaze
Kamikaze is an independent interactive agency with extraordinary strategic intuition.
Since 8 years, has it planned, designed and implemented online campaigns for the biggest

companies in Poland. Kamikaze does not believe in virtual reality and do not like the letter "e" before the word "marketing". The Internet is, however, a natural starting point for a comprehensive marketing strategies and campaigns that realize the most effective tools use ON / OFF.
Światły

"Światły" provides high-quality products made by top Italian lighting and furniture manufacturers. It offers not only sales, as also various services associated with interior design, including the support in final realization.
 f
KOBRA SECURITY Ltd.
Kobra Security has been operating since 1989, offering comprehensive services in the field of protection such as: physical protection, technical protection systems (supported by the crew intervention), vehicle monitoring, cash transport and detective services.
 d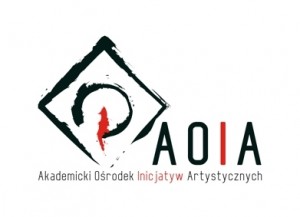 Academic Centre of Artistic Initiatives
Academic Centre of Artistic Initiative was founded in 2005, adopting some of the long-standing experiences of the Lodz "77" theatre. As a relatively young institution, ACAI createsits history and tradition by developing new and original forms of active participation in cultural activity.
Board of Greenery in Lodz

Board of Greenery in Lodz is one of the city authorities created to improve urban green spaces. It manages high vegetation and decorative green, forests, nature reserves and the city zoo.

d

Lodz360.co

" Lodz360 " – Tomasz Brodecki – Trusted Photographer of the Google Maps Business View programme. He pictures Lodz, its sights and attractions, and creates 360° virtual tours of local businesses.
d
d
 The Municipal Art Gallery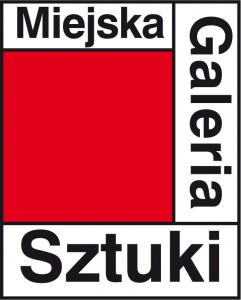 The gallery was founded by the Municipality of Lodz in 1924. It offers a wide range of Polish and foreign contemporary art in all its forms, techniques and media. The gallery also organizes educational activities and operates a publishing business.
 d
Illumination

Illumination is a students' scientific association, affiliated to The Faculty of Civil Engineering, Architecture and Environmental Engineering, Lodz University of Technology.
The association fosters greater interest in following issues: shaping space with light, illumination of buildings located in urban or rural areas, or in open landscapes, illumination of architectural details, interior lighting and artistic installations.
Media Report
Explore our Media report for more information.