The Festival of Kinetic Art of Light – Light. Move. Festival. Łódź 2014 organised yearly by "Lux Pro Monumentis" Foundation is already the 4th edition of this unique event and turned into the important stop on the festival map in Poland.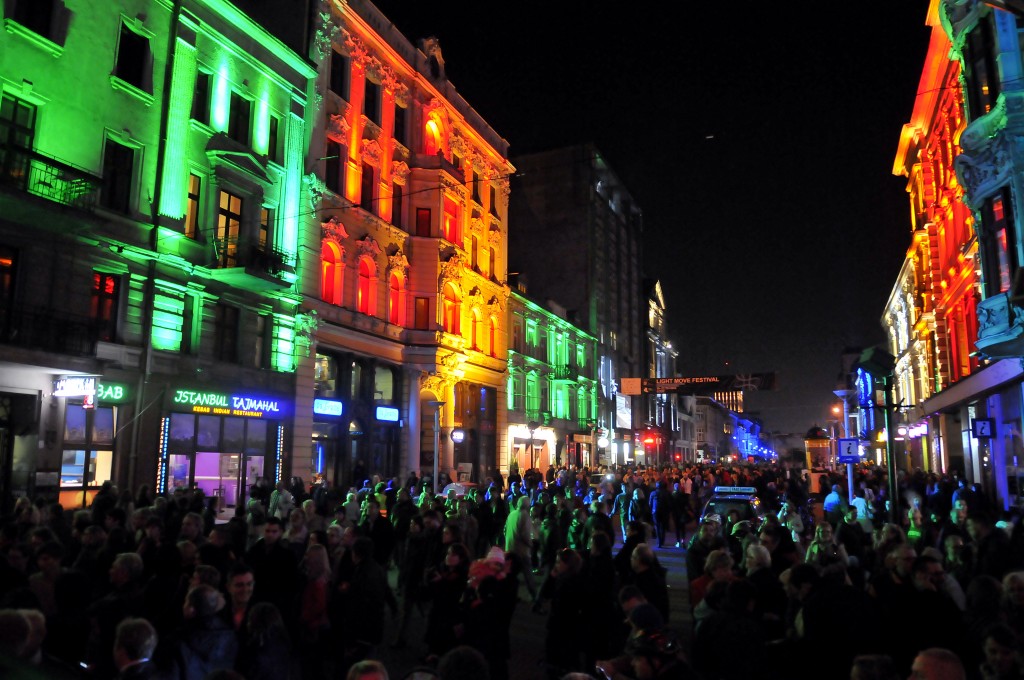 This year we are glad to invite you again in the second weekend of October. We start on Friday 10th till Sunday 12 of October 2014. Video shows and multimedia projections will be presented every day from 18:30 until the midnight.
2014 edition of Festival will be the really special one. The Festival area spreads on over 2,5 km. Thanks to the capabilities that light offers we'll take a stroll over the Łódź's downtown. Polish and international artists of light invited to the festival from all over the world will help us to discover the night face of Łódź.
In our festival programme you will find the multimedia 2D and 3D video projections, laser shows, artistic light installations, architectural illuminations of chosen buildings' frontages, performances, concerts and more give everyone opportunity to find something special for themselves.
More information will be soon available on the festival web page and on Facebook.