French artists visited Łódź
From Wednesday's evening (4th June) up to Friday's afternoon we had a plesure to have two members of Spectaculaires Allumeurs d'Images over at Lux Pro Monumentis Foundation (artistic group from North-East France) -  Franck Marty and Stephane Guillet. 

The team was formed in 1987, but since 1994 their only interest are mappings. The creative director is Franck Marty, while the project coordinator is Stephane Guillet. They are one of 30 people who work within the group of Spectaculaires. Those artists cooperated for many years with the largest festival of lights in Lyon, however this year we will have a chance to see their masterpieces from 10th to 12th October in Łódź during our Festival.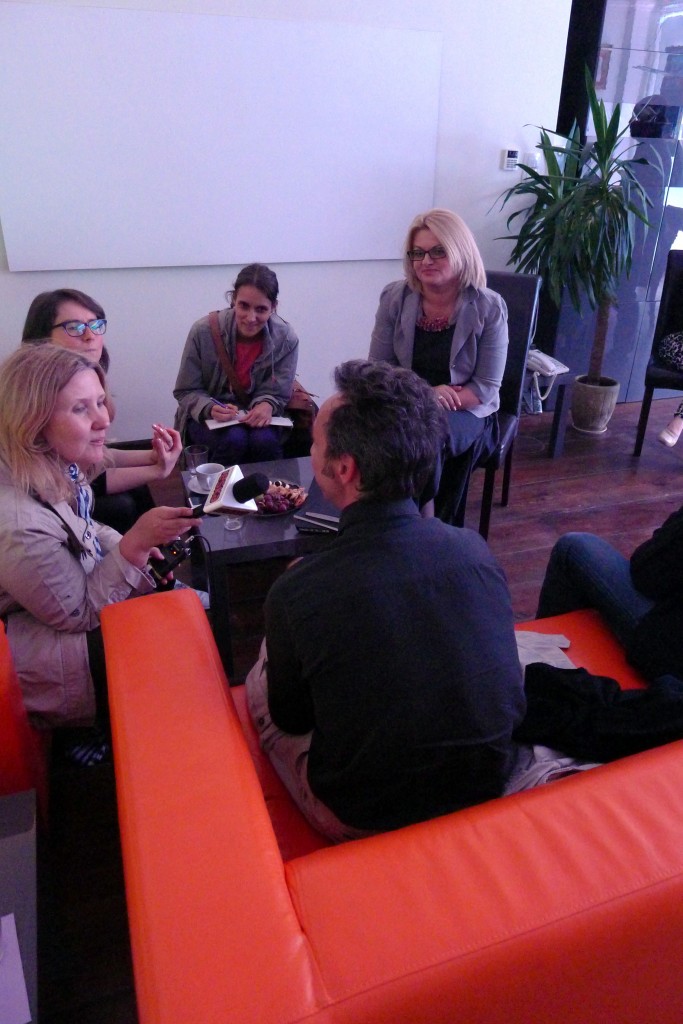 Their arrival was connected with upcoming Light. Move. Festival 2014, because artists from Spectaculaires Allumeurs d'Images are preparing large format mapping for our Festival that will be displayed on three building at Freedom Square – Archeological and Ethnographical Museum, Pentecost Church and National Archive.
Marty and Guillet visited buildings on those their projections will be shown, but also some other important monuments, like Księży Młyn, Herbst's Palace, Central Museum of Textiles, St Matthew Lutheran Church, EC1, New Centre of Łódź Information Desk, Gdańska St, Manufaktura and Museum of Art.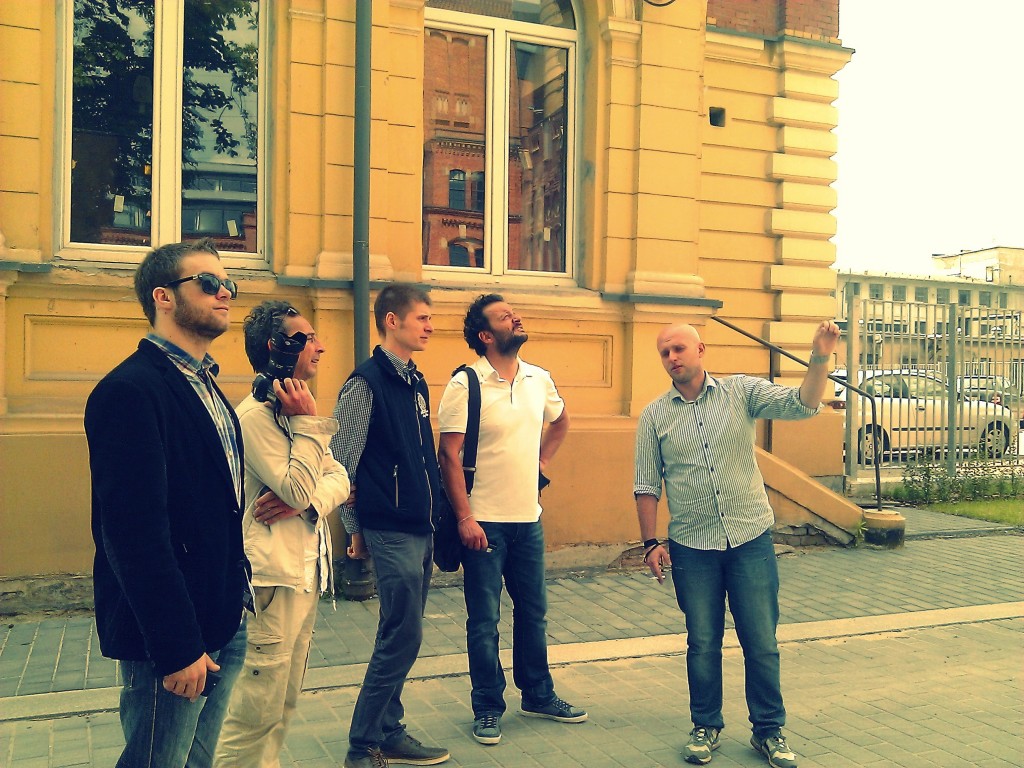 French artists' visit in Łódź was really important – they came there in order to meet Łódź, its people and architecture, to get inspired by the city's climate and hand over affections in the projection. They took several photos of the city's details that stimulated their imagination and awaken undisguised sympathy for the city. Their leading motive, as they said, will be sensitivity and poetry. The projection will combine motives of avant-garde art and architecture of Łódź.